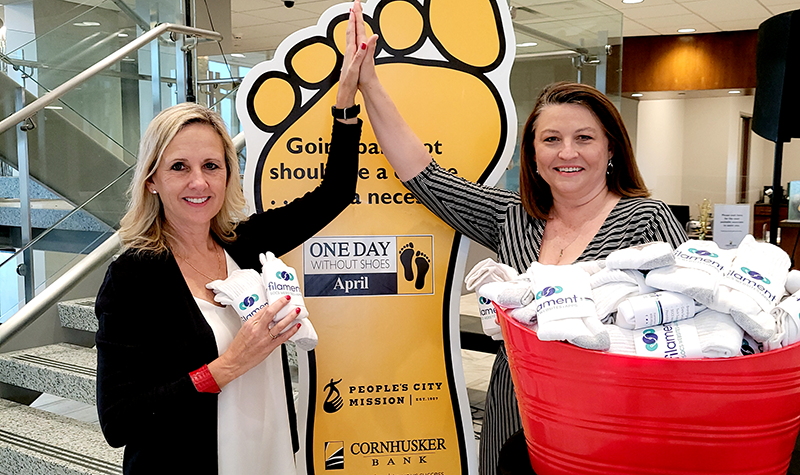 The annual One Day Without Shoes event is underway!
Since 2011, Cornhusker Bank and People's City Mission have hosted the Annual One Day Without Shoes event recognizing the need for adequate footwear in our community. Their partnership has encouraged the public to raise awareness by going shoeless, drop off their new or used wearable shoes at a collection site or make a cash donation to help put shoes on the feet of those that need them.
Shoe collection dates run April 5 through April 17, 2021. To find a shoe drop-off locations or learn how you can participate, visit the event page on the Cornhusker Bank website: https://www.cornhuskerbank.com/Day-Without-Shoes.aspx
Filament Essential Services was proud to donate 100 pairs of socks during the kickoff event held on April 7, 2021. We love giving back to our community and seeing how one pair of shoes makes such a difference in someone's life!