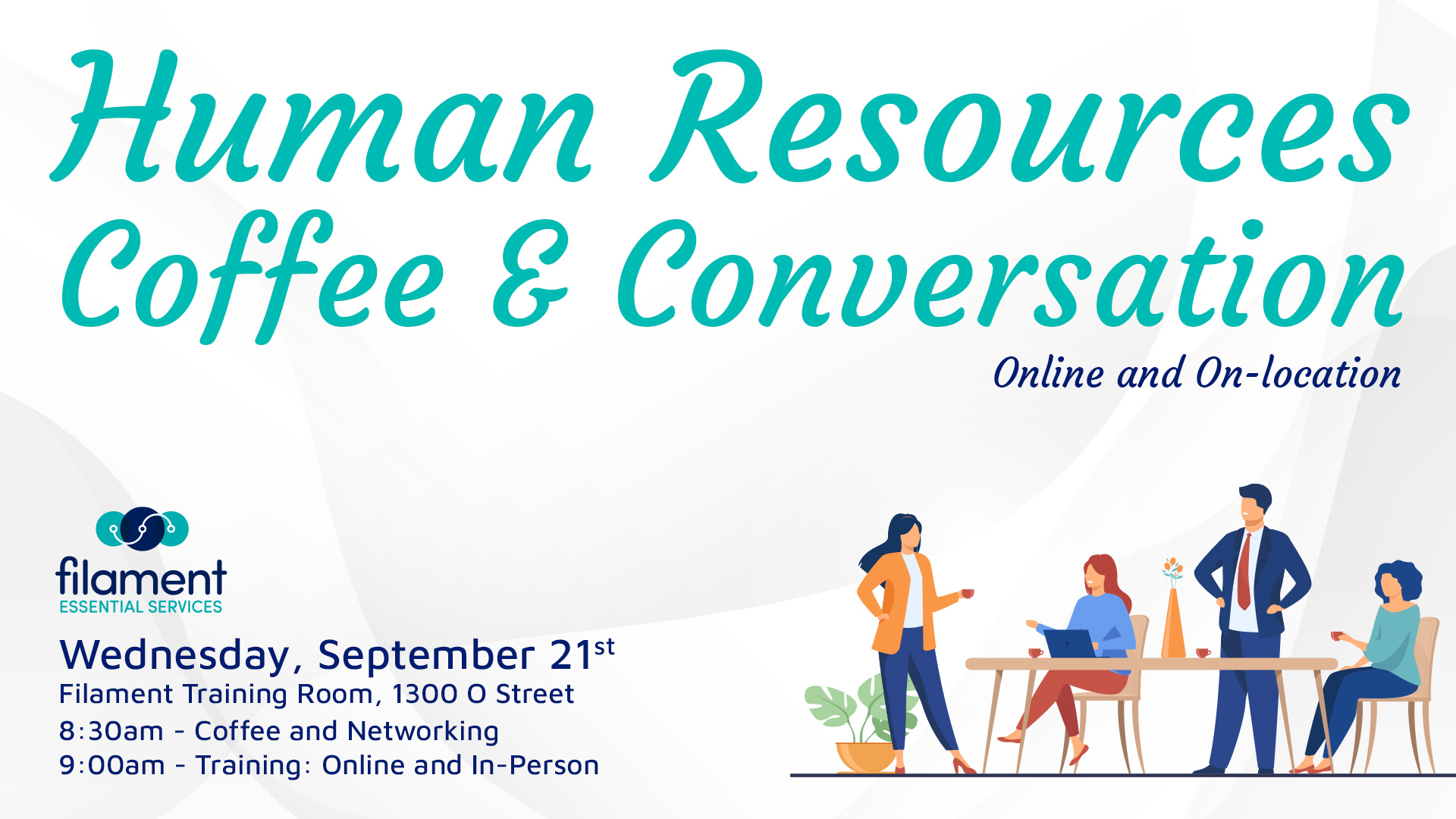 Managing HR in a Hybrid World?? Are you Ready?
We are pleased to announce the launch of Human Resources (People Solutions) services! Filament believes people are at the forefront of what we do and are your greatest investment. We believe in hiring the best talent for your team and taking a recruitment approach that meets your needs. Our team is here to streamline every step of the hiring and onboarding process. In addition, we are here to help develop customized policies for your organization, ensure compliance, help create your handbooks and share tips on keeping your remote employees engaged while maintaining culture. This HR Conversation Event will be conducted by C.J. Thoma, Filament's President & CEO, Sandy Parr, Director of People Solutions and Erika Schmidt, People Solutions Specialist.
Whether you consider yourself a HR guru or find yourself stacked to the ceiling wearing many different hats – this session will provide useful nuggets and insight any organization can use to improve their Human Resources processes. "OMG! Managing HR in a hybrid world?? Are you ready?" is available and is open to the public, with a significant discount for Cause Collective members. Registration is open now!
Sign up to participate, converse with peers and more!
OMG! Managing HR in a hybrid world?? Are you ready?
In-person (Filament Essential Services, 1300 O Street) and Hybrid Event (Zoom)
Wednesday, September 21, 2022 8:30am-10:30am
• 8:30 am – 9:00am: Coffee + Conversation (with Coffeehouse treats!) for in-person attendees
• 9:00 am – 10:30am: Presentation
• $45 Public / $15 Cause Collective Member