payroll
+

bookkeeping
Your finances. Effortless.
Payroll + Bookkeeping
Your finances. Effortless.
Managing your organization's finances is crucial and time-consuming.
We'll help you keep payroll and bookkeeping in order.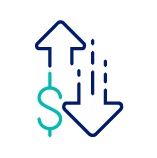 Accounts Payable+Receivable
Make your financial situation easier by leaving the accounts payable/receivable processes to the experts at Filament. We ensure timely payments, tracking and proper classification of all business expenses. Filament can perform all of your A/R functions, which will ensure proper recording of revenues, improve cash flow, financial quality and accounting efficiency. Let us help you boost your reputation as an organized, responsive organization.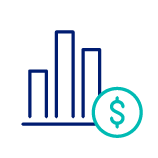 Budgeting
To achieve your goals, it's crucial to develop a business budget plan. When it comes to developing and managing a budget, it can be difficult for nonprofits and organizations to get started. Filament works with your team to design budget reports that fit your specific needs.
I've had the pleasure of working with Irene and her team at two different nonprofit organizations. If you want to grow your organization, increase your donations and build trusting relationships with funders then this is the team to work with. They are knowledgeable, responsive and true experts around nonprofit financials.
Because of Filament, our organization went from worst to first – every organization that does not have a full-time financial partner should call Filament immediately.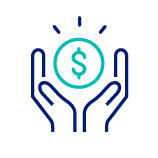 Tax+IRS Compliance
Even for nonprofits, paying taxes and IRS compliance is a required duty. Filament can complete required payroll tax filings and reports as well as ensure other required IRS forms are completed. In addition we can prepare and submit all documents required at year end such as 1099's and W2s.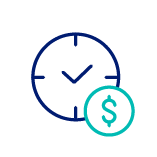 General Financial Wellbeing
Fiscal responsibility: you owe it to your employees, your organization, your funders and those you serve. Our financial management services include general ledger and financial statement reviews, credit card reconciliations, setting internal financial controls and much more. We will help you safeguard your assets and maintain your financial reputation.
I can't express what difference Irene and her team have made for us. They invested the time to learn and understand how our various grants can and should be used, freeing up valuable time for our Executive Director.
The meaningful reports and reliable insight and guidance they provide help us make important financial decisions. Our filings and audits are all completed in a very timely fashion. Their team is knowledgeable, professional and skilled at providing the kind of personalized support that The Malone Center needs.
There is no doubt that we are a stronger organization because of our partnership with Filament.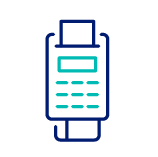 Audit Preparation
Audits are an important event that help organizations maintain their nonprofit status and increase financial integrity. Filament will work with your management and auditors to gather and prepare all audit documents needed.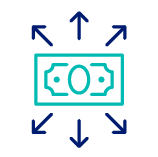 Payroll Management
Filament offers full employee payroll services to make sure your team is paid accurately and on time. Our payroll management services include new hire reporting, payroll processing, timesheet reconciliation, direct deposit and paycheck writing, and proper tax documentation and withholdings. A lot goes into one employee check, let us handle those details.
Let Us Help
Ready to discuss the benefits of outsourcing payroll and bookkeeping?
Talk to one of our certified financial experts for a customized plan.