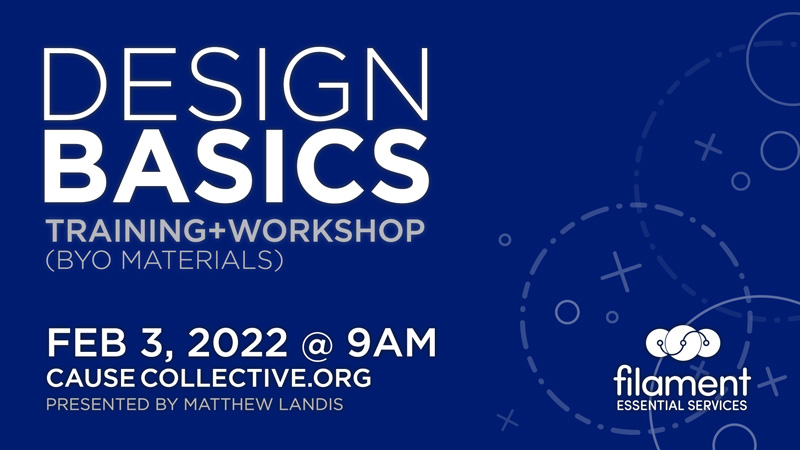 Join Director of Corporate Communications at Filament Essential Services, Matthew Landis, for his Design Basics Training + Workshop through Cause Collective (open to all, members get a discount on fee). This online session will deliver the basic building blocks for strong, clean and engaging design, help staff of nonprofit organizations see how design works for them and satisfy one's goal of seeking to improve their design skills. If you have experience doing design but you haven't received the training, this workshop is for you!
For many nonprofits, individuals are responsible for tasks that are often outside of their wheelhouse. Non-designers are designing promotional materials and other high profile, impactful mediums for social media and printed pieces. Landis stated, "People don't realize how important good design is and often don't know what they don't know about design. The level of design impacts how people view the credibility of your organization and small changes can make a big difference."
The training includes both instruction and an interactive workshop where you will share designs, brainstorm and take your work to the next level. Walk away with valuable, real world examples, tools to communicate your mission and a newfound confidence and inspiration to help your organization shine.
Design Basics Training + Workshop
$15 for Cause Collective Members
$45 for Others
Thursday, February 3, 2022 at 9am
Register now!