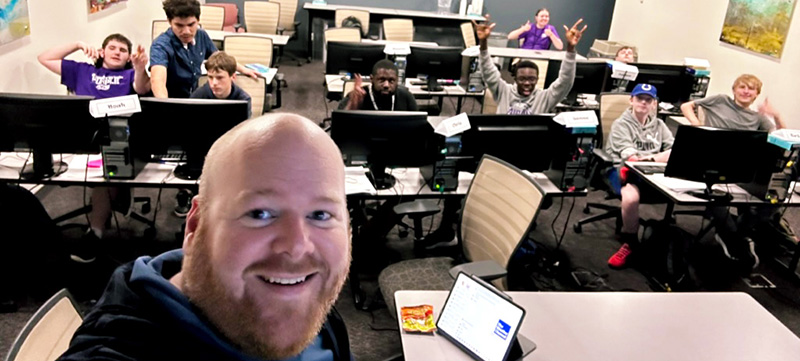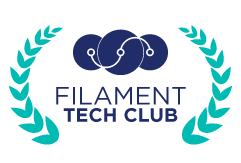 Filament Essential Services, in partnership with The Boys and Girls Club of Lincoln/Lancaster, provided a remarkable opportunity to nine high school students in the form of the Filament Tech Club. Over the course of three weeks in May, the students were immersed in the world of technology through hands-on instruction and guidance from 11 dedicated Filament employees, most of whom volunteered their time.
The primary goal of the Filament Tech Club was to expose students to the vast possibilities within the field of technology and explore potential career paths available to them after graduation. The unique approach taken by the club involved creating an informal and collaborative learning environment, steering away from traditional lecture-style instruction. This approach aimed to foster active participation and engagement from the students, who responded enthusiastically.
Throughout the club, the students participated in a range of hands-on activities designed to provide them with practical skills. They were taught how to build, support and safely use a computer system. The club's learning goals encompassed various areas, including hardware assembly, software installation, operating system fundamentals, browsing tips and cybersecurity essentials. Additionally, the students had the opportunity to explore different technology-related careers, gaining insights into how computers are utilized across various professions.
The enthusiasm and positive response from the students were evident throughout the program. One student expressed their delight, stating, "I didn't want it to end!" The hands-on and collaborative approach employed by Filament Tech helped to create an engaging and enjoyable learning experience for all participants.
At the conclusion of the program, each student was able to take home the computer system they had built, configured and used for their activities during the club. This personal computer will serve as a lasting reminder of their achievements and provide them with a practical tool for further exploration and learning.
The Filament Tech Club, made possible through the partnership with the Boys and Girls Club of Lincoln, has successfully ignited a passion for technology among the participating high school students. By exposing them to real-world applications and potential career paths, the Filament Tech Club has paved the way for these students to embark on a future filled with opportunities in the technology field.