Every nonprofit has a powerful story to tell.
In fact, stories are the lifeblood of our work, helping us to connect with our audiences, inspire empathy and motivate action. But telling these stories effectively is a skill that needs to be nurtured and developed. In this seminar, we will provide you with the tools, strategies and insights you need to elevate your organization's storytelling ability.
Here's why this is a must-attend event…
Inspire Empathy and Action: Learn how to craft narratives that foster understanding and empathy for your cause, driving donations, and motivating volunteer involvement.
Boost Fundraising: Discover how storytelling can dramatically improve your fundraising efforts, enabling you to secure more resources for your mission.
Increase Visibility: Master the art of creating shareable stories that amplify your presence and extend the reach of your message.
Strengthen Community Engagement: Understand how to tell the stories of the people you serve, forging deeper connections with your community.
Strategic Communication: Gain the know-how to use storytelling to articulate your mission, goals, and the impact of your work in a compelling manner.
Innovative Storytelling Techniques: Stay ahead of the curve by learning about the latest storytelling techniques and platforms.
In today's competitive and rapidly changing landscape, storytelling is no longer just a nice-to-have skill; it's a must-have. This seminar will provide you with a comprehensive understanding of the power of storytelling and how to leverage it to advance your mission.
Powerful Storytelling for Nonprofits Seminar
Tuesday, June 6, 9:00 – 10:30 am
Community Action Partnership of Lancaster and Saunders Counties
210 O Street
Lincoln, NE 68508
Cost: $15 for Cause Collective Members; $45 Other Nonprofits
About the Trainer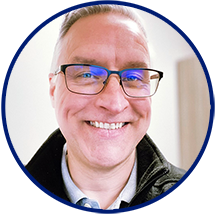 Paul Durban has been crafting and telling stories for over 30 years. From his early days as a tour guide at Universal Studio Hollywood to his current role as AVP, Nonprofit Services, Paul has studied the art and science of story-making and its amazing effects to inspire and move people to action.
He has performed in and directed dozens of plays and musicals, lead numerous marketing and storytelling seminars across the Midwest, and created professional development programs using improv-based methods to enhance critical business skills. He has worked with expert storytellers and NYT Times bestsellers, Seth Godin and Bernadette Jiwa, and is a former nonprofit executive director.