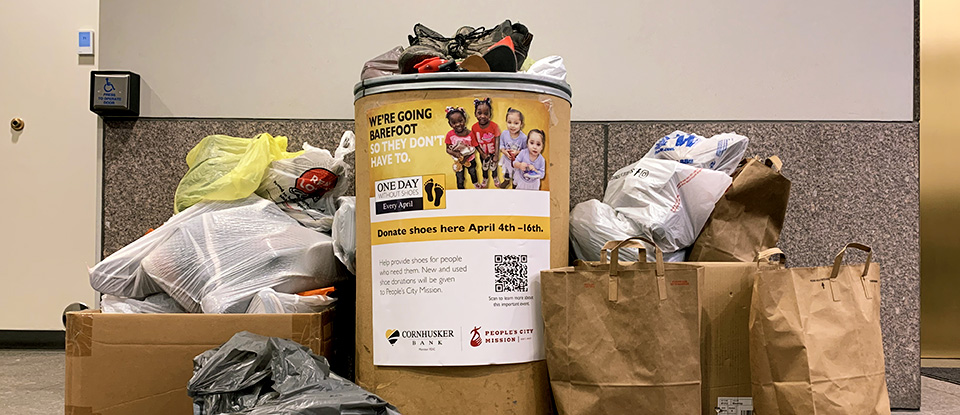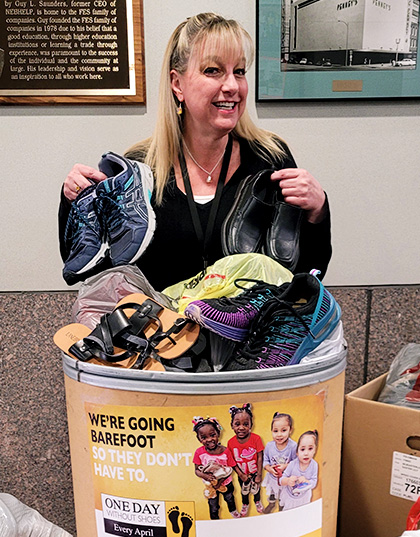 Started in 2011, Lincoln's annual One Day Without Shoes event aims to address footwear shortages in the community. The event has been a joint venture between Cornhusker State Bank and People's City Mission and encourages participants to walk a mile in another person's shoes—or for this particular event, lack thereof—in order to raise awareness about families struggling to have adequate shoes. This April 6, participants gathered at the Cornhusker Bank Center and 84th & O Street for a shoeless march to the People's City Mission Help Center at 68th & P Street.
Participants helps in other ways, too. One Day Without Shoes also encourages the Lincoln community to donate new or used wearable shoes at collection sites or make cash donations toward the purchase of new footwear. Since its inception, One Day Without Shoes has collected over 200,000 pairs of shoes and raised over $96,000.
Filament Essential Services once again proudly participated in this year's event. Supporting our community through volunteer service and donations is a pillar or our organizational philosophy, and this year Filament donated approximately 140 pairs of shoes and 60 pairs of socks during the event.
"Our employees are passionate about helping in our community," said Lisa Lewis, Filament Regional Account Manager.
Preparations for next year's One Day Without Shoes are already underway. Sign up or learn more at the event's website.