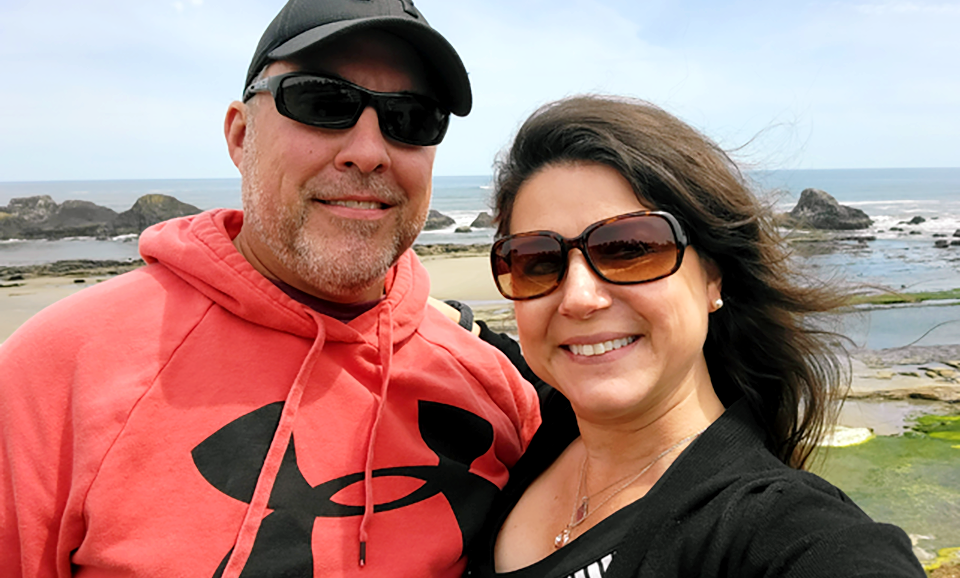 Chief Financial Officer
Started: December 17, 1990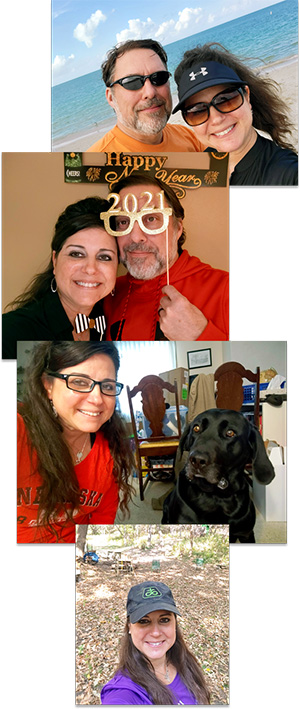 What motivates you to wake up and go to work?
Coffee!!! Actually, I love a good challenge and my job is full of challenges every single day.
What do you do at our company?
I oversee the Accounting, Payroll, People Solutions, and Office Services areas of the company.
What do you like most about your job?
I love the people I work with and the variety of projects I get to work on. My day is never the same so that means there are days when I have to pivot, prioritize and work through challenges.
What is something most people don't know about you?
I consider myself to be an extrovert and my Latin roots compel me to be open and to talk more than most people. Because of that, I think I am an open book and there is not much that people don't know about me. Having said that, there are a few things that some may not know such as, English is not my first language, and at one time I was a certified level 1 Sign Language Interpreter.
Describe a typical day on the job for you.
My workday is never the same, which is something I love about my job. It is unpredictable and sometimes full of surprises. I wear many hats and can be found attending meetings, working on budgets, financials or anything with numbers.
What is your motto or personal mantra?
I have many but one that I try to embrace every day is "Treat others as you would like to be treated."
What is something on your Bucket List?
An African Safari…but one with an air conditioned tent and a guarantee of not seeing any snakes! Because of my requirements, that one will probably stay on my bucket list forever. Therefore, I probably should look to staying in a "hut" over the water at the Maldives…again with air conditioning and other comforts of home. I am just not the adventurous type…without air conditioning!
What was your childhood dream job?
I always wanted to be a teacher. I loved school from an early age and always appreciated how teachers helped kids in the classroom. As I grew up I continued to experience and appreciate the work that teachers did. I wanted to give back and be like them. I can honestly say that I never had a bad teacher.
In my teens I wanted to be a flight attendant or a cruise director, like Julie from the Love Boat. I was too short at the time to be a flight attendant and I didn't know how to swim – so life as a cruise director was probably not in the cards.
What is one random fact about you?
Even though I barely swim, I am afraid of drowning because I can't tread water well or at all most of the time, I am a certified advanced scuba diver and have more than 50 dives including a deep dive of 130 feet.
Who is on your Mount Rushmore of musical acts?
I have a wide range of love for music. If I had to pick someone who is unique and accomplished a lot with her music during her time period, it would be Billie Holiday.
What hobbies do you enjoy?
My hobbies include traveling, reading, listening to music, drinking wine and learning in general.
Other than Nebraska, have you lived elsewhere? If so, where, and what brought you to Nebraska.
I was born and lived the first 12 years of my life in Havana, Cuba. My family (mom, dad, 2 sisters and 1 brother) immigrated to the United States in 1980 as part of the Mariel Boat Lift (Google it!). Yes, we came in a boat full of refugees just like the ones you see on television news footage. The boat was overflowing with people and it was a very traumatic 12 hours in the ocean. We were then in a refugee camp for about three months when a family from Waco, Nebraska, came looking for workers and brought my family to Waco.
The winters were harsh but my dad loved the peace and quiet of a small town and he thought it would provide the best opportunity for my family to assimilate and succeed in our new home, so we stayed. I love the slow pace of Nebraska but I don't like the winters and I miss the warm weather, fresh fruits, closeness and loudness of family and friends (we call it the Cubaneo), and the ocean. I don't miss communism, lack of freedom, lack of food and medicine, lack of air conditioning, and the many other conveniences that I enjoy in Nebraska and in the U.S. in general.