Administrative Assistant II
Started: January 17, 2017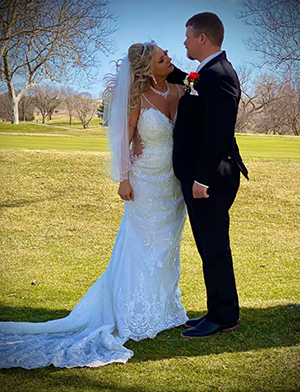 What motivates you to wake up and go to work?
They don't call it work because it is fun, but I believe I truly have some of the best, amazing, intelligent people possible as my co-workers. Once you find that, you do not want to let those people down. Good co-workers make even the worst jobs tolerable, so throw in an awesome job, and getting up to go to work is easy.
What is something on your Bucket List?
I would like to take a romantic trip somewhere, hopefully sooner than later. That is something I have never been able to do.
What was your childhood dream job?
I wanted to be a marine biologist, until my land-locked dreams were crushed by the fact that I didn't like my ears popping when I swam to the bottom of the deep end of the pool to retrieve things for my swimming instructors.
What hobbies do you enjoy?
I enjoy lifting weights and cardio. I used to be a power-lifter, which I sort of miss. I can bench press 200 lbs. Most recently, I have started taking my 100 lb. German Shepherd, Captain, for 4 to 6 mile walks on nearby country roads.