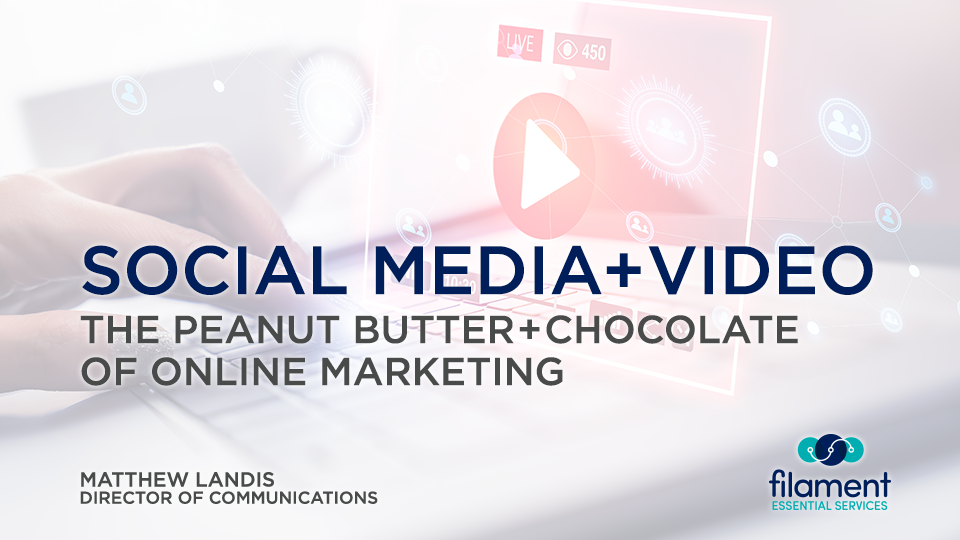 A collaboration between Filament Essential Services and Nebraska Healthcare Marketers created the opportunity for a Social Media + Video Training session for healthcare providers. Facilitated by Matthew Landis, Director of Corporate Communications, the training session walked participants through current best practices in using social media channels, how to create engaging videos (including best practices and protips for shooting video with smartphones) and developing a social media campaign.
The goal was to provide practical advice, essentially the "nuts and bolts," and shortcuts to using social media well. There were many brilliant ideas shared including tips on how to interject yourself into the organic feeds of your desired audience, tailoring your message to each media channel and the importance of connecting with your target audience through video.
The workshop was insightful and interesting leaving participants asking for more. A replay of the webinar was requested in order to reach more members and protips from the presentation were picked out to be used for their organizations future newsletters. When nonprofits help nonprofits get better, we know there is a ripple effect. The more we share our expertise with one another, the better our communities can become.
If you missed the Social Media + Video Training session, make sure to reach out to Filament Essential Services for information on viewing this webinar or view some additional tips on our video portfolio site.