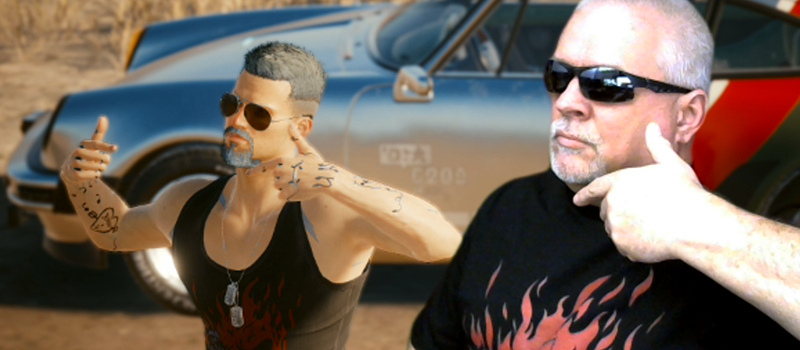 Director, CMS Development+Engineering
Started: April 8, 1992
What is one random fact about you?
When I play video games I have a tendency to try and make the characters look a little familiar if I can. I've included a recent sample – uncanny, right?
What hobbies do you enjoy?
Clearly computer gaming is on my list. My newest addition is a virtual reality headset, so I'm just getting started with that whole genre. Did you know you can have these devices track your calories burned? Now I can add fitness/exercise to my hobbies as well…woot!
Other than Nebraska, have you lived elsewhere? If so, what brought you to Nebraska?
I was an Air Force brat so I lived in:
​Idaho (born)
Nebraska (while Dad was in Vietnam)
Michigan (too young to remember)
Panama (I fondly recall the endless summer, but also seeing pictures of a younger me in snow and thinking I was missing out)
Michigan (snow again…but not so much fun it turns out)
South Dakota (formative years of junior/high school and early college)
I moved to Nebraska when my employer had layoffs and I needed to stay with my folks for a bit and regroup. After qualifying for in-state tuition I switched to the University of Nebraska-Lincoln and never looked back.
What do you do at our company?
I work in software development, overseeing our SOCS content management system. I work on everything from setting up the servers to developing backend programming to front end website coding and on to developing mobile apps.
What do you like most about your job?
With so much to cover, no two days are alike. There is always something new that needs to be learned and implemented, so I don't suffer from boredom. Even when it gets hectic I try to be thankful for a career that presents fresh challenges regularly.