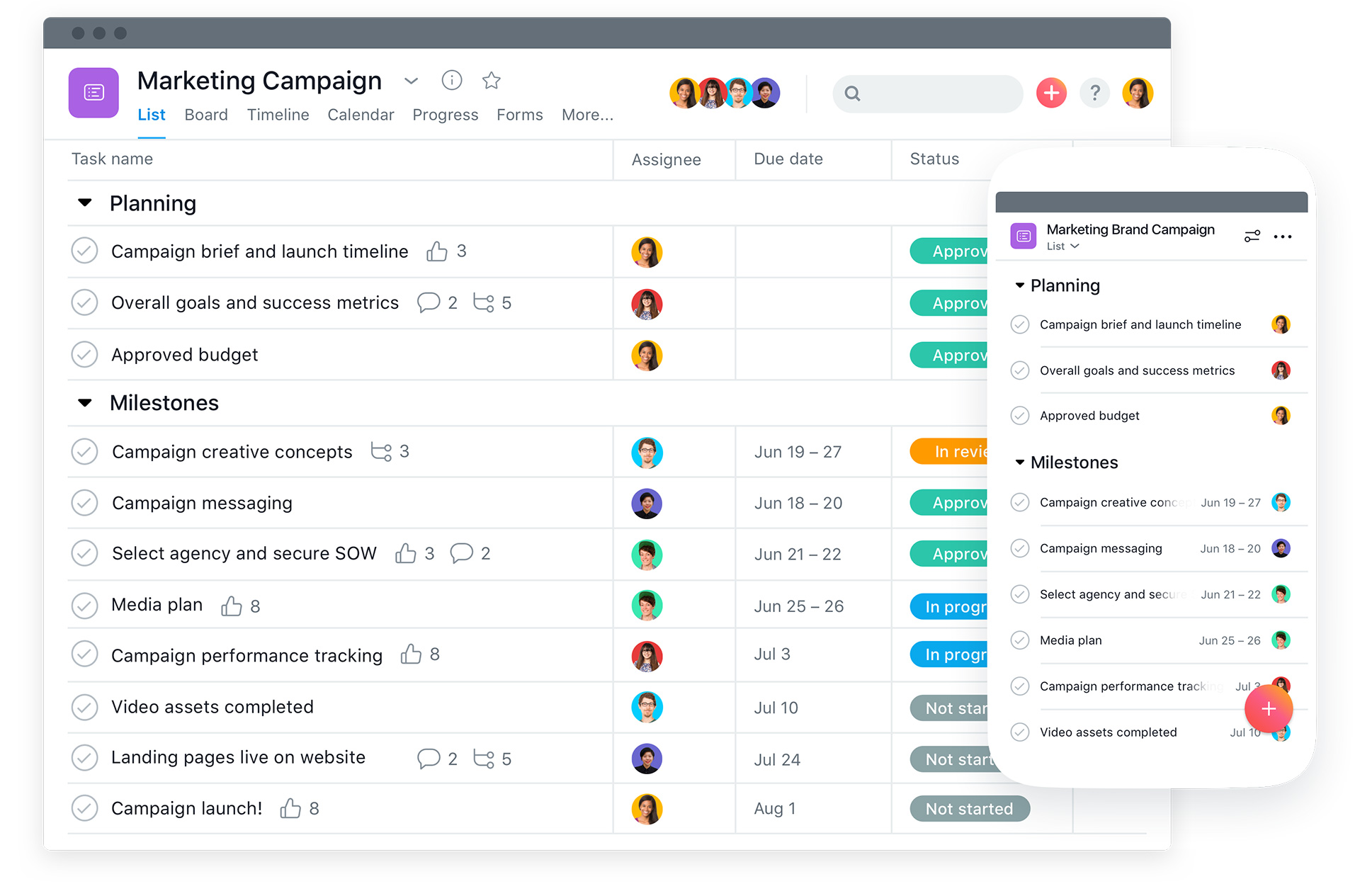 Keep Your Team Organized & Get Work Done
To help keep things simple and more organized, many teams are utilizing project and task management software. One of the easiest and most useful task manager options out there, Asana, allows you to organize all the details of your work in one happy place. Its key features and functionality help you and your team collaborate better, create to-do lists and stay organized across multiple projects, tasks and office locations. There are several versions available (free/paid) based to suit your organizations project needs. Factors that will help you determine what might work best for you and your organization are team size and number you need to collaborate with, complexity of your projects and your budget.
When you sign up for a free account with Asana you will have access to numerous features to help you manage and store an unlimited number of tasks and projects while collaborating with up to 15 team members. Board views help you "see" the stages of your workflow from start to finish – drag and drop items, assign tasks, add due dates, attach files and share comments with your team. Use the calendar view to see the big picture that lists all tasks by date due. More advanced software features are available with the Premium, Business and Enterprise versions which may include automation processes, forms for work requests, TimeLine tools to help ensure you hit your deadlines, tracking progress with Portfolios and managing your team's assignments with Workload. Asana's features are designed to help you stay on track, execute success and get your projects done together.
You'll never have to worry about software updates as Asana also includes an Inbox feature that captures this information automatically. You can access this tool on the go and through all of your mobile devices such as laptops, tablets and smartphones (Android and iOS). For ease, you may also integrate Asana with other applications like Dropbox, Google Drive, Slack, HipChat, Box and Sunrise. The software price band is tier based upon number of users in your organization and is FREE for up to 15 team members.
Click on the link below if you're looking for a task management tool for your small team or need help managing your personal tasks better. https://asana.com/pricing
Utility Watch
We're keeping an eye out for free and low-cost software utilities that may help you solve real-world problems.