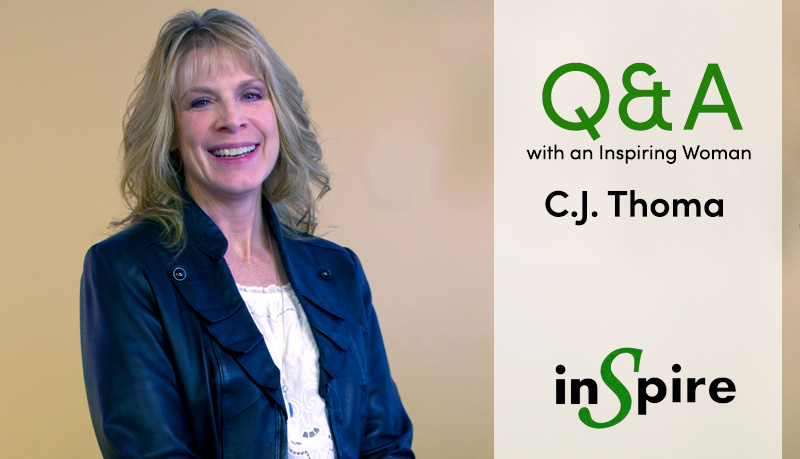 The
2021 Inspire Awards
are right around the corner. In recognition of this special event, and our sponsorship of the Excellence in Nonprofit award, we are reprinting the Q&A with our own inspiring leader. This article was originally published March 2021 in L Magazine, Lincoln Journal Star.
Who has inspired you?
My Great Aunt Lucy. She was a Lieutenant Col­onel and nurse in the U.S. Army during WWII. She served in New Guinea. She was a world traveler and cared deeply for her family. She was a woman ahead of her time. As a child, I was in awe of her. I was always thrilled to go to the base with her and see her receive a snappy salute. She was strong and powerful.
What book or podcast is currently inspiring you?
I have been reading "Lives of the Artists" by Giorgio Vasari. Vasari was a famous Renaissance painter and architect, but he also wrote biographies about the early artists who developed cutting-edge techniques or new approaches to their artistry, and how they inspired the great artists who followed.
The Inspire Women's Leadership platform has launched Inspire Girls for young female leaders in our community. What inspirational advice would you share with them?
Try new things. Step out of your comfort zone and have the courage to experience something new. You'll benefit every time. You'll surprise your self by things you'll love and learn from the things you don't. Be observant. You can learn more from watching different leaders' styles than you can glean from any book.
How can we better inspire, include and invest in others in our community?
Well, first everyone needs to feel valued and invited to share their opinions and ideas. Com­munity members should be encouraged to join boards and help identify priority projects or areas of need.
What does leadership mean to you?
For me, it means ensuring everyone understands what we are here to do and that we share a vision for the future. It means there is no ambiguity in what each person is contributing to the whole. Leadership is about establishing and preserving a culture of how we conduct our work. It's about listening and making the final deci­sions after gathering an array of perspectives.
What is your favorite inspirational quote or motto?
"Strength does not come from physical capacity. It comes from an indomitable will." – Mohandas K. Gan­dhi
I love that! I don't believe in giving up.
How would you describe a great day?
A great day at work for me is when a nonprofit client comes to us with problems or administrative obstacles that get in the way of them focusing on their important work, and we come up with a solution for them. More than ever, we need nonprofits delivering on their mis­sions because the whole community benefits. That's a great day!
What's the best advice you've ever received, and who gave it to you?
A friend of mine once reminded me that you need to acknowledge mistakes, learn from them, and then let them go.
What's the biggest challenge or adversity you have faced in your life – professionally or personally – and how did you overcome it?
Losing my sister to MS and ovarian cancer during the pandemic. The isolation was not helpful to the grieving process. I made a point to reach out to some very good friends and ask for their support. Those women dropped everything and got me through the toughest times.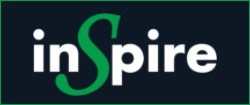 Education:
Nebraska Wesleyan University, Lin­coln, Nebraska – Bachelor of Arts Degree, 1987
Current Professional and Civic Activities/Organizations:
2019-2020 Inspire Board Mem­ber
Habitat for Humanity Volunteer
Steering Committee, FES Commu­nity Volunteer Group
Past Professional and Civic Activities/Organizations:
Midwest Association of Student Financial Aid Administrators (MASFAA)
Rocky Mountain Association of Student Financial Aid Administrators (RMASFAA)
Kansas Association of Student Financial Aid Administrators (KAS-FAA)
Nebraska Association of Student Financial Aid Administrators (NeAS­FAA)
Student Loan Servicing Alliance (SLSA), member of Executive Com­mittee, Chairman of Technical Com­mittee, Washington DC
ANSI X- 12A Task Group member
Chairman and Board member, Postsecondary Electronic Standards Council, Washington DC;
Nebraska Wesleyan Alumni Fund Committee member
Chairman, Marketing subcommittee for NWU Alumni Fund
National Council of Higher Education Loan Programs Electronic Standards Council Steering Committee Member, Washington DC
Lincoln's Symphony Orchestra Board and Executive Committee Member, President, Past President 2001-2009 – Named Volunteer of the Year, 2011
Board and Executive Committee member, Downtown Lincoln Association, 2009-2017, including Board Chairman, 2013-2015, Past Board Chairman, 2015-2017
Chairman of Parent and Foundation Board, DLA, 2015-2017
Board Chairman of Downtown Civic Ventures, DLA, 2018, and Trea­surer, 2015-2015
City of Lincoln BID Board – Appointed by Mayor Beutler, 2016
Selected in 2017 for the Downtown Lincoln Association Hall of Fame